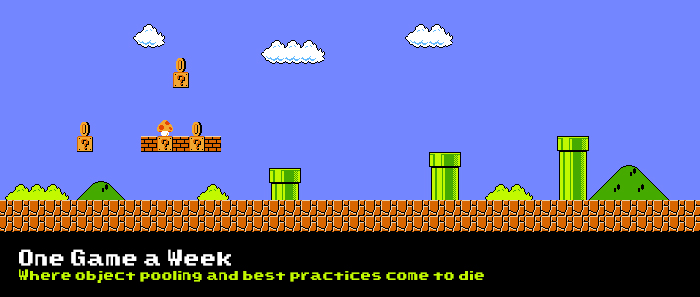 One Game a Week
In an attempt to learn Unity and generally improve my game development skills I'm embarking on a journey making One Game a Week. They won't be polished, they won't be perfect, but they will be plentiful. As I finish each game I'll be sharing them here.
Week 01 (10.26.14) – Collect Coins. Don't Die.
Week 02 (11.2.14) – N.Y.A.T.G
Week 03 (11.9.14) – Jump
Week 04 (11.16.14) – I'm taking Week 4 off to redesign my homepage, which you can see here.